Secure Your Inventions with Our Legal Guidance
Your unique inventions are your ladder to success. They are the evidence of your expertise in your field and your high-aptitude mind that can craft something extraordinary. Be it your product or process, it is inevitable to secure them by filing a patent. At Parker and Parker Co. LLP, we offer our clients an integrated global intellectual property strategy that enables a person or an organization to acquire success competitively in this era of globalization.
We provide a full range of services to assist clients in developing and implementing strategic Intellectual capital programs based upon the acquisition, utilization, and enforcement of patents which complement their business strategies.
Extensive patent searching with analysis & legal opinion
Prior art
Novelty
Patentability
Freedom to operate / practice (FTO)
Invalidation
Litigation support
Patent Drafting & Prosecution
Drafting provisional & complete patent specifications as per Indian and as well International standard
Filing and prosecuting applications at the Indian Patent Office and under the PCT
Filing and prosecuting applications internationally in association with our foreign associates
Patent Maintenance
Patent Journal watch services
Patent renewal
Patent Working statement
Patent information and undertaking
Regarding foreign applications
Portfolio Management
Patent related appeal and litigations
Observation submissions
Oppositions Pre grant & post grant
Filing civil suits for infringement before Court of Law.
Prosecuting and defending civil suits for
Infringement before Court of Law.
Customs & Border protection for Patent
Invalidation and / or revocation proceedings at the Appellate Board
Appeals at the IPAB and in Courts
Patent related Agreements
Assignment Agreement
Exclusive License Agreement
Non-Exclusive License Agreement
Confidentiality Agreements
Research and Innovation Development Agreement
Licensing and transfer of technology Agreement
If you aspire to safeguard your unique inventions in accordance with the proper rules and regulations, it is time to collaborate and communicate with each other.
Enquire Now
Our Expertise
Our patent attorneys & consultants have extensive experience assisting clients in establishing patent acquisition programs tailored to their current and projected needs, and in developing imaginative and effective strategies for the utilization of patents to build value for our clients' businesses, enhance their competitiveness, and facilitate their freedom of action. We are particularly experienced in obtaining patent protection in key technologies that traditionally have been difficult to protect, such as software, medicine, and biotechnology, and in enforcing patents through licensing programs and litigation to attain business objectives and maintain market position.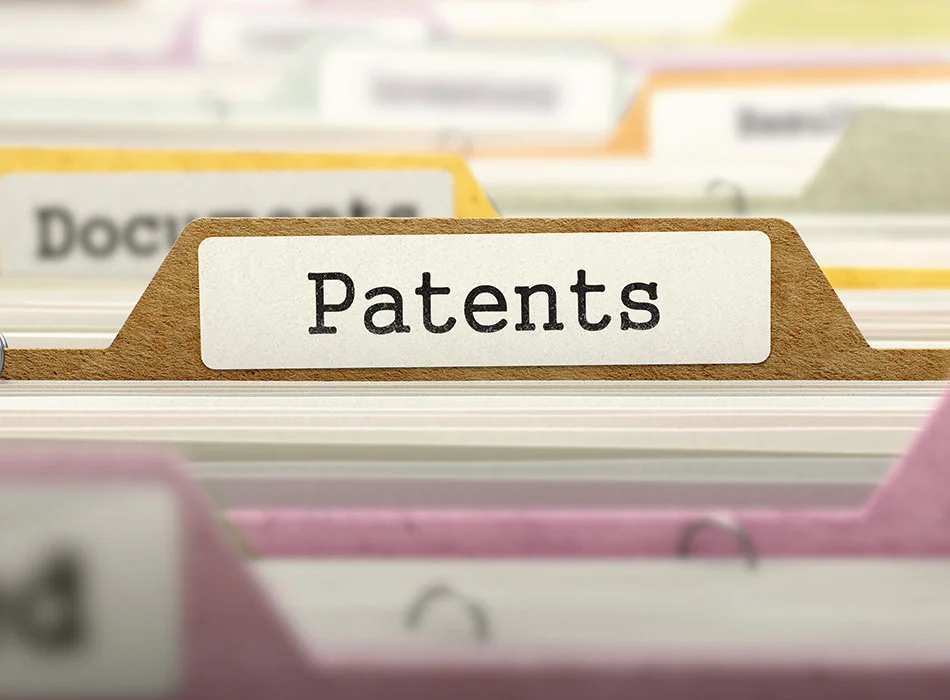 Our Experience
Parker & Parker Co. LLP represents individuals and businesses in many different technical arenas, including computer hardware, software, electronics, communications, network technology, transaction technology, image storage and processing, semiconductors, chemistry, and biotechnology, as well as the more traditional electrical and mechanical technologies for manufacturing and industry and the relatively less complex technologies for products and services in the retail, entertainment, and consumer industries. We have the experience and expertise to counsel clients on the legal, practical, and business implications associated with the acquisition and utilization of patents.
Our Patent attorney & consultants advise clients on the availability of patent protection and then prosecute appropriate patent applications. Our patent attorneys have extensive experience in patent litigation should our clients be sued, or should they need to protect or assert their patents through litigation or before the Indian Patent Office. In addition, we have long-established relationships with a worldwide network of foreign associates to assist clients with international issues.
Our goal is to help clients carefully plan for and obtain intellectual property protection to exploit their intellectual property through commercial agreements, and to aggressively prosecute and defend our client's rights in cases of infringement or misappropriation disputes.
We Connect To Collaborate
We believe in participating in national and international events that helps us enhance our knowledge base and connect with people from diverse backgrounds. At Parker & Parker Co. LLP, we have expanded our network in each field of intellectual property law to give our clients the best that they deserve.
Connect Now